This Badge Has Your School's Back
Emergency situations require a fast backup partner that performs under pressure. Our one-button alerts and unique technology do that.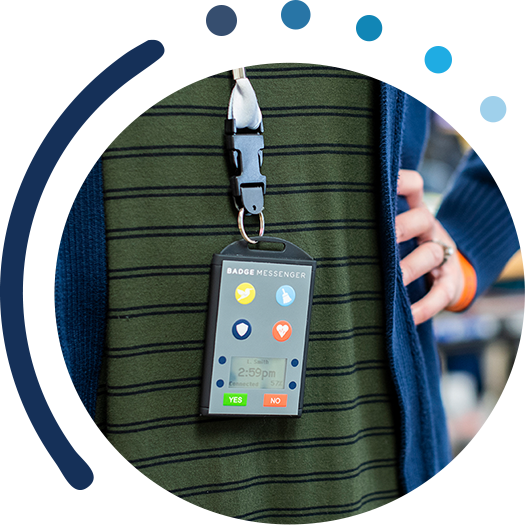 The Badge Messenger is simple and lightweight, but packs powerful protection for school staff and students. Worn behind a school ID on a lanyard, it discreetely sends alerts and messages with a push of the button. It uses the dependable LoRa technology for two-way communications, sidestepping the need for spotty cell or interrupted WIFI service. No fumbling for a phone or trying to open an app during a chaotic situation or crisis. Just one button and the alert is sent.