We know politics are a touchy subject … social issues, calls for change, and hot topics lead headlines all over the media daily.
We know it can be difficult to find time to stay informed while carrying on with everyday life. Politics affect each and every one of us today, our future generations, and the direction of our country. At Badge Messenger, we are passionate about education, and believe the future of education directly correlates with the future of our country. A famous quote by Nelson Mandela states, "education is the most powerful weapon which you can use to change the world." Education creates opportunity, develops perspectives, drives economic growth, and changes lives.
In this blog, we provide a brief overview of a few of the 2020 presidential candidates' viewpoints on education.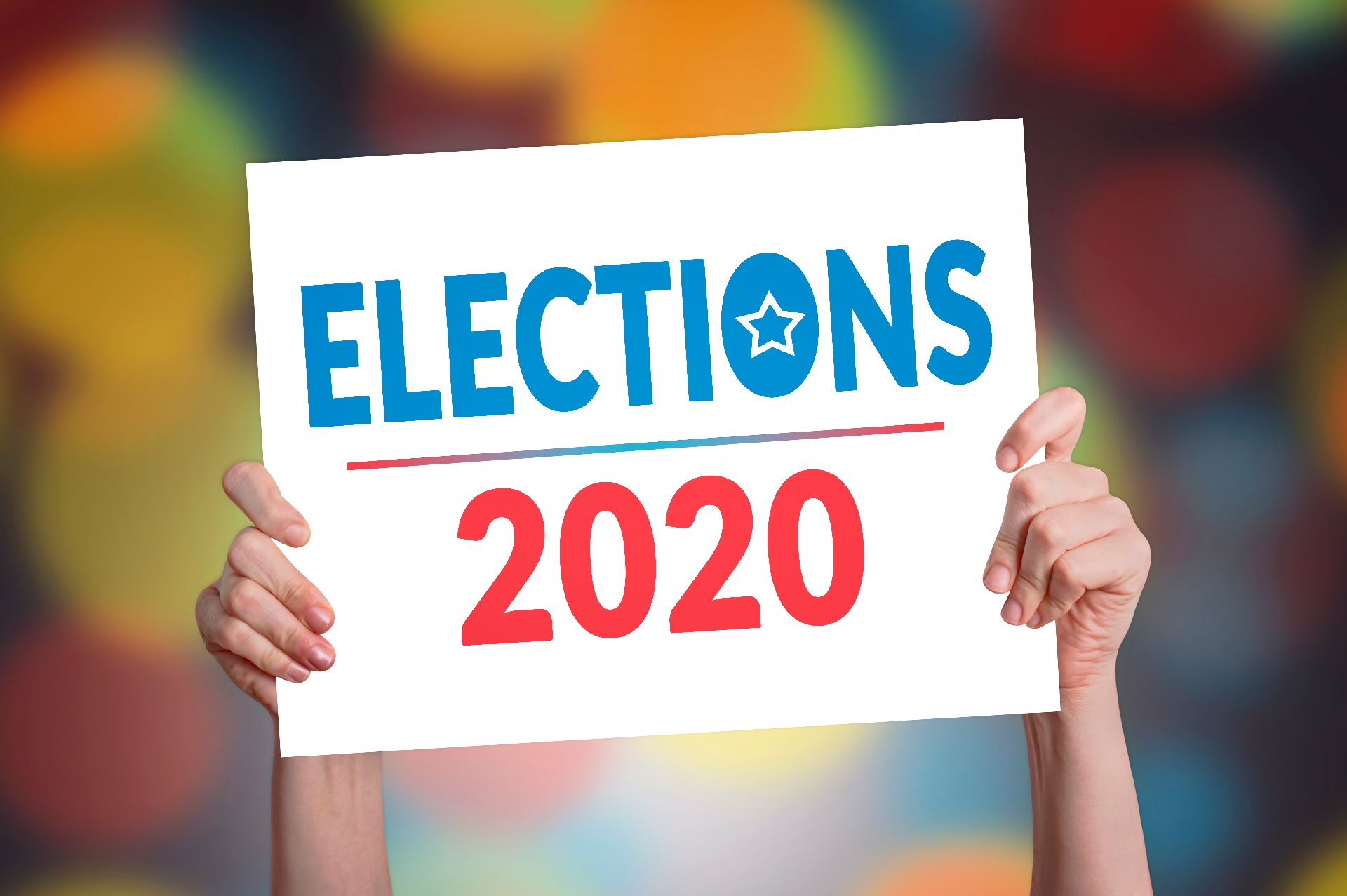 Badge Messenger does not affiliate with a specific candidate or side, the purpose of this blog is to inform you on the political topic of education, and the direction each candidate and their affiliated party is taking in 2020. We aim to help you feel prepared, confident, and informed before you enter the polling booth to cast your vote this upcoming November.
Democratic Party Viewpoint
Bernie Sanders
According to berniesanders.com, the following Education Issues listed are ones Bernie Sanders would like to address if elected:
To Combat racial discrimination and school segregation — 65 years after Brown v. Board of Education,

many U.S. schools still have presence of racial inequality.

Ending the unaccountable profit-motive of charter schools — charter schools are led by private bodies and growth has caused drainage of public school system funding.
Establish equitable funding for public schools — private bodies and their growth has drained public school system funding. Many school districts are funded by local property tax revenue, resulting in educational inequalities to those of disadvantaged low-income areas. Sanders believes, "the quality of a child's education should not and cannot depend on their zip code."
Strengthen the Individuals with Disabilities Education Act (IDEA) — the federal government made a promise 40 years prior to school districts across the country to fund 40 percent of the cost of special education. The federal government has unfulfilled this promise.
Give teachers a much-deserved raise and empower them to teach — 20 percent of teachers leave their profession due to low pay and other inequalities. The high turnover rate occurs more in low-income and communities of color.
Expand after-school/summer education programs — to help kids learn, grow, and avoid risky behaviors. After-school/summer programs pose a large cost to working families.
Universal school meals — ensuring all students have access to healthy school meals.
Sustainable community schools — work to transform schools into community centers that build health and well-being of students.
School Infrastructure — investing in the physical repair of schools and salaries of teachers.
Make schools a safe place for all — protecting students from harassment against sexual-orientation, racial discrimination, immigration status, and etc. Working to enact gun violence prevention laws to end gun violence in our schools.
Joe Biden
Included in Joe Biden's Plan for Educators, Students, and our Future, found on joebiden.com, if elected he will:
Provide educators the support and respect they need and deserve — giving them a partner in the White House and a competitive pay they deserve. Investing in teacher mentoring, leadership, and additional education, and to fix the Public Service Loan Forgiveness Program to help teachers pay off their student debt.
Invest in resources for schools — to help students grow into physically and emotionally healthy adults, so educators can focus on teaching. Doubling the number of psychologists, guidance counselors, nurses, social workers, and other mental health professionals in schools. Turning schools into community hubs, to provide after-school care, health and social services, and adult education courses. Investing in the infrastructure of schools so teachers and students can work and learn in a safe, healthy environment.
Make schools safer — by defeating the National Rifle Association. So, parents don't have to worry if their kids will come home from school. Biden believes arming teachers isn't the answer; he believes rational gun laws are the answer. As President, he will secure passage of gun legislation to make students safer. Beginning by banning assault weapons and high-capacity magazines.
Invest in all children from birth — regardless of zip code, parental income, race, disability, so they are prepared to succeed in tomorrow's economy. Investing in schools to eliminate the funding gap between white and non-white, and rich and poor districts. Also making sure children with disabilities have the necessary education and training they need to succeed. Providing high-quality, universal pre-kindergarten for all three and four year-olds to ease the financial burden on families and to provide more accessible early childhood development support to families.
Improve teacher diversity — and offer programs to recruit more teachers of color, helping paraprofessionals work towards their teaching certificate, and work with historically minority institutions to prepare teachers.
Provide every middle and high school student a path to a successful career — by creating more opportunities for high school students to take practical classes that lead to credentials. Allowing pell grants to be used for dual enrollment programs, so high school students can take classes at a community college and earn college credits or a credential prior to graduating from high school.
Republican Party Viewpoint
Donald Trump
On Making America Great Again, Education Donald Trump lists his achievements and promises kept during his presidency on the issue of education, found on donaldjtrump.com:
His proposed budgets have made school choice a priority — The President's FY2018 Budget Request included $1 billion in funding to furthering options of children to unlock success grants for public school choice and $250 million to promote private school choice through the Education Innovation and Research Program. His FY2019 budget proposed a $5 billion federal tax credit on donations that fund scholarships to private and vocational schools, apprenticeships programs and other educational opportunities.
Implemented the Every Student Succeeds Act (ESSA) to empower states with the flexibility they need to educate their students — 35 states and the District of Columbia have had their ESSA plans approved and the remaining are in review by the Department of Education.
Implemented the year-round distribution of Pell grants — low-income students will now have access to these funds over summer and winter breaks, giving the opportunity to earn degrees faster with fewer loans.
Reformed the student loan servicing process to improve customer experience and lower costs.
Reformed The Free Application for Federal Student Aid to make the program more accessible to students.
Brought in financial experts to modernize the way FSA offers and services student loans.
The Department of Education provided $359.8 million in federal assistance to 20 states and the U.S. Virgin Islands to assist with the cost of educating students displaced by Hurricane Harvey, Irma, Maria, or the 2017 California wildfires.
Bill Weld
In Bill Weld's, Where I'm Coming From article on education on weld2020.org. He states, "elementary and secondary education is primarily a matter for states and localities and accordingly, federal intervention should be minimal." He believes unequal funding of school districts and differing academic standards from district to district are unacceptable issues present in the United States education system. He is a proponent of charter schools, school choice for parents, and enabling a home schooling option for parents.
The following are topics he would like to address if elected:
Higher Education — he believes community colleges need more support, discipline, and accountability. The massive switch of jobs taken over by artificial intelligence, drones, robots, machine learning, and etc, will require workers to have technical skills they do not yet possess. Offering these courses at a community college or online, at a free or fraction of the cost to displaced workers will allow these displaced workers to not be left behind.
Student Debt — his administration will review the current federal loan process, to prevent predatory lending of loans to students to earn degrees which would never earn them enough income to pay off those student loans. Expand a public service loan forgiveness program, to defer or reduce payment for those who teach in public schools up to five years following their graduation. Also making college more affordable and accessible for low income students, by including two free years of community college and the last two years of tuition at a state college or university free. Prioritizing to reduce the interest rate on federal student loans and extending scholarship offerings for vocational training.
Religious Freedom In Education — He believes in the right of parents to opt out of programs that run counter to their religious values is a vital American liberty and constitutional right under the First Amendment and the right of parents to home-school their children.
The 2020 Presidential Election
To reiterate, Badge Messenger does not affiliate with any one political party or candidate. As a company heavily rooted in the education industry, it's in our best interest to watch the political platforms that affect policy and influence regulation.