Badge Messenger® isn't just a communication tool for emergencies; it's an everyday tool to help strengthen and enable faculty and staff to manage their classrooms. Every classroom has a different environment, purpose, and function. It's no secret general education classrooms differ from special education classrooms, even though both types of teachers share many of the same duties. However, students in a special education classroom pose a whole different set of needs, challenges, and support.
Special Education In Schools
More than 6.7 million students are currently receiving some form of special education. Special education is a very broad field, known as the practice of educating students in a way tailored to their individual differences and needs. This process involves a systematically monitored arrangement of teaching procedures constructed for each individual student. These teaching arrangements help individuals with special needs achieve a higher-level of success and personal development, which would not be possible for that individual if they were to be placed within a general classroom. Many general education classrooms present a standard curriculum, with no capacity for special teaching support or alternative learning methods. Special education students include those with learning, communication, emotional and behavioral disorders, as well as physical and developmental disabilities.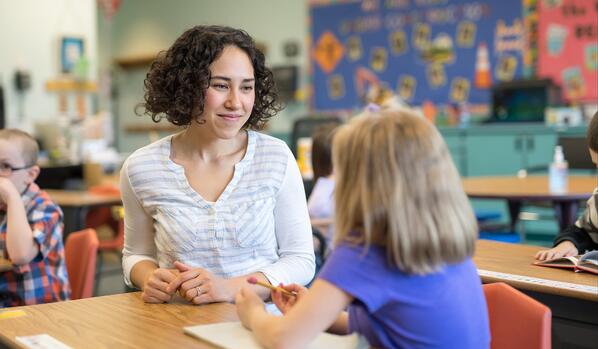 Special education teachers have the highest burnout rates among any school employee. An article by PBS.org, The Shrinking Number of Special Ed Teachers Add to School's Pressures, revealed the number of special education teachers nationally have dropped more than 17 percent over the past decade. A popular reason for the decline is a lack of support and appreciation by school administration, colleagues, and parents. The general public is ill informed on the intensity of work and stress that comes along with teaching in the field of special education.
Types of Special Education Classrooms
There is no "one size fits all'' method when assessing the needs of all students with special education requirements. Students are divided into different types of classrooms, depending on their needs. These are the three main types of special education settings within most schools:
Self-contained classrooms: Used only for students receiving special education services. Taught by a special education teacher and typically consisting of fewer students than a general education classroom. The smaller class size offers more one-on-one guidance to the learners in the room.
Inclusion classrooms: These classrooms contain a mix of students who do and do not receive special education, and teachers who provide both general education and special education services. A special education student is able to remain in a traditional classroom while receiving assisted learning.
Out-of-district placement: Some districts lack the necessary resources to provide students with the level of special education they need. This placement allows the student to obtain the resources they require at another school district or specialized center.

Inside the Classroom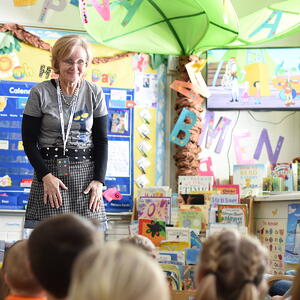 Those who specialize in working with students with disabilities or extra challenges may find themselves in a number of unpredictable scenarios. Students with emotional and behavioral disorders may demonstrate aggressive, impulsive, inattentive, distracting, and socially isolating behaviors. Behavior is one of the greatest challenges a special education teacher endures. When a behavioral situation occurs, all students in the classroom are affected. They become distracted by the behavior and the resolution of the issue. This takes time and attention away from classroom productivity.
One of the most effective ways to deal with behavioral issues is to work towards preventing them. Trying to create a classroom environment built on reinforcing positive behavior to prevent bad behavior is a difficult task. We know these strategies don't always work, and some students behavioral episodes are routine. Behavior issues are complex, there is no one single solution or procedure for all students. At Badge Messenger, we understand and value special education teachers' contribution to schools, families, and communities. This is why our assistive technology is here to give your teachers the support they need, and help your classrooms stay on track.
Support For Your Special Education Teachers
An analysis by Education Week Research Center shows for the 2015-16 school year, offering the most up-to-date data, there was an average of one special education teacher responsible for every 17 students.
Teachers are consistently outnumbered by students, but still pose responsibility for each and every one of them. When supervising an entire classroom of students- each with different needs, your teachers need the confidence of knowing help is just one push of a button away. With Badge Messenger's silent, discreet, always-accessible Messenger, teachers no longer need to step away from an incident to make a phone call or signal another staff member for help. The wearable Messenger is always accessible to your staff members, and distraction free to students.
A New Way To Manage Disruptive Behavior
When a button is pushed, an alert is sent to the Control Center, CAREL, signaling another staff member help is needed. This assistive technology is beneficial to students struggling with disruptive behavior issues. Rather than feeling frustrated, misunderstood, and embarrassed in front of their peers, they can simply be removed from the classroom by another staff member with little classroom disruption. The student has the opportunity to process their emotions, feel understood, and work towards reentering the classroom.
Badge Messenger also helps to prevent behavioral episodes before they occur, when repetitive behavior patterns are recognized, a teacher can signal for help before the situation escalates and causes a distraction. The staff member alerted can then step into the classroom and ask the student to "take a walk," or "come into the hallway for a second." In attempt to avert both a distraction and a behavioral episode.
More Than Just A Communication Technology
Badge Messenger is more than just a communication technology, it's a support system. For emergency situations and everyday disruptions, giving teachers the satisfaction of knowing they have access to immediate support, so they can focus on maintaining a positive, safe, learning environment for all students.