Badge Messenger, a school alert and communication system, announces the hiring of an experienced entrepreneur, Harold Mindlin, as Vice President of Marketing and Sales.
Mindlin has more than 40 years of experience in marketing, sales, product development, sales management, and business acumen. He is well-known as the managing partner of 2market Services, a business consulting firm focused on growing small to mid-size businesses into million-dollar companies since 1985.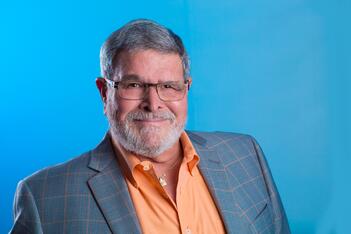 "I was introduced to Badge Messenger through a friend. I felt my experience in marketing to K-12 and upper education would be valuable to the Badge Messenger team," said Mindlin. "As the grandfather to 12 grandchildren, I have been highly concerned with their safety at school. I wanted to be involved to help make education safer."
Mindlin plans to introduce Badge Messenger to the K-12 and higher education markets while building relationships with public and private school districts and access control integrators. In the coming years, he plans to expand the Badge Messenger system beyond K12 and into other settings like hospitals, manufacturing facilities, and other institutions.
Harold comes to us with extensive connections across multiple industries and his marketing experience and passion for developing and selling new products made him a perfect fit for Badge Messenger.
Badge Messenger is an alert system leveraging existing technology to make communication simple and convenient. The patent-pending two-way badge does not rely on WiFi or cellular connectivity making it ideal during emergencies. Each teacher wears a badge featuring a small display screen and one-touch buttons to alert the office of different types of emergency situations including help, medical, security, and maintenance. The solution is proactive and empowers principals, teachers, and administration to keep students safe.
Connect with Harold on LinkedIn or schedule a time to meet.